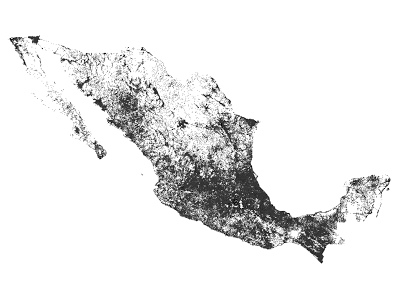 My post on how to
download electoral shapefiles
proved to be very popular, so I decided to create
another script
to download shapefiles of census geographies. This is
all data that is freely available from the
INEGI
website, it's just that they make it really hard to find, it's only downloadable as a compressed windows executable, and the download links for the files tend to change every few months.
The shapefiles are encoded as codepage 1252 and were reprojected to
WGS84
. All data corresponds to the 2010 census.
Now for the ugly bits: You'll need a recent version of
innoextract
, one that can work with files created by version 5.5 of Inno Setup (yes, the
INEGI
distributes shapefiles as windows installers), the one in Ubuntu universe is not recent enough. The version available at
this repository
should work.